Graduate Certificate in Conflict Resolution and Consensus Building
Graduate Certificate in Conflict Resolution and Consensus Building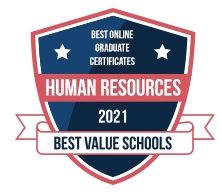 About the Graduate Certificate in Conflict Resolution and Consensus Building
The Conflict Resolution and Consensus Building Certificate Program offers students at the post-baccalaureate level the opportunity to obtain an interdisciplinary concentration in the study of conflict resolution and to obtain an intellectual background in the theories and methodologies of conflict resolution and consensus building.
In modern society, the ability of various sectors to understand one another's perspectives, to learn methods to reduce potential conflicts and to develop mechanisms to work toward building consensus is extremely critical. The issues that may be explored in this area of study are multidisciplinary and lend themselves to a broad-ranging interdisciplinary certificate which will allow students both to gain an understanding of the major concepts and issues in the field and also concentrate in a more specific area of study such as the workplace, the community, the educational institution, or the international arena.
The certificate enhances interdisciplinary connections among Business, Criminology, Education, Human Resource Management, International Relations, Labor Studies, Law, Public Administration, Political Science, Psychology, Sociology, and complements studies in other areas, including the newly approved Law School.
Certificate Requirements
Students are required to take 15 credit hours (5 courses) of graduate level course work outlined below.
Two Required Core Courses: (6 credits)
LBS 5465 Mediation Techniques (capstone course)
LBS 5485 Fundamentals of Conflict Resolution
Two Courses from this list: (6 credits)
| | |
| --- | --- |
| LBS 5155 | Workplace Diversity |
| LBS 5215 | Women in the Workplace |
| LBS 5466 | Family Mediation |
| LBS 5467 | Civil Mediation |
| LBS 5486 | Dynamics of Conflict Management |
| LBS 5488 | Organizational Conflict and Dispute Resolution Systems |
One Electives: (3 credits)
The courses should be understood to be a partial list; students should consult with the advisor of the certificate program about current course offerings. Other related courses may be accepted as electives pending approval from the Labor Center Director or Program Manager.
Labor Studies
| | |
| --- | --- |
| LBS 5155 | Workplace Diversity |
| LBS 5215 | Women in the Workplace |
| LBS 5406 | Collective Bargaining and Labor Relations |
| LBS 5465 | Mediation Techniques |
| LBS 5466 | Family Mediation |
| LBS 5486 | Dynamics of Conflict Management |
| LBS 5488 | Organizational Conflict and Dispute Resolution Systems |
| LBS 5507 | Labor and Employment Law |
| LBS 5930 | Topics in Labor Studies |
| LBS 6906 | Directed Individual Study |
| LBS 6945 | Internship in Labor Studies/Alternative Dispute Resolution |
For more information, please contact Johanna Hodgson, Program Manager at hodgsonj@fiu.edu or 305- 348- 2371*